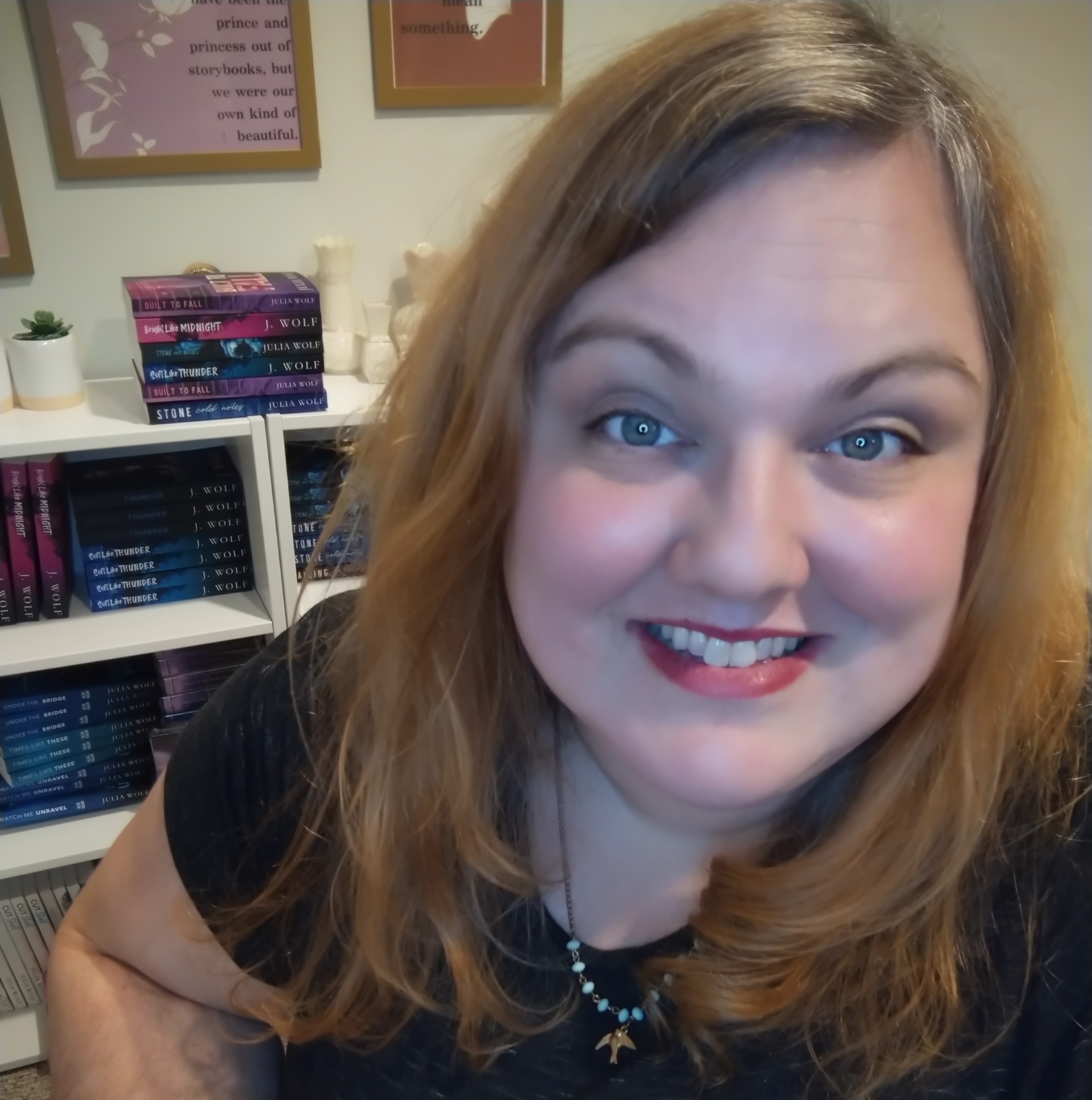 Julia Wolf writes sexy rockers, broken bad boys, snarky heroines, and bad ass women. She's a firm believer in happily ever afters, no matter how rocky the road is to get there.
She doesn't believe in "guilty pleasures", only pleasure. Reading about a plus size woman who gets absolutely railed by a hot rock star is pleasure. Reading about a damaged college student whose flaws are valued and loved by the grumpy guy next door is pleasure. Reading about love in a small town or big city or on a tour bus is pleasure. Reading romance is pleasure!
Julia lives in Maryland with her husband and three crazy, beautiful children. When she's not writing romance, she's reading it. Some of her favorite things are, in no particular order: goats, books, coffee, and Target.